A Modern Take on Ambrosia Salad
When it doubt, put it on a stick.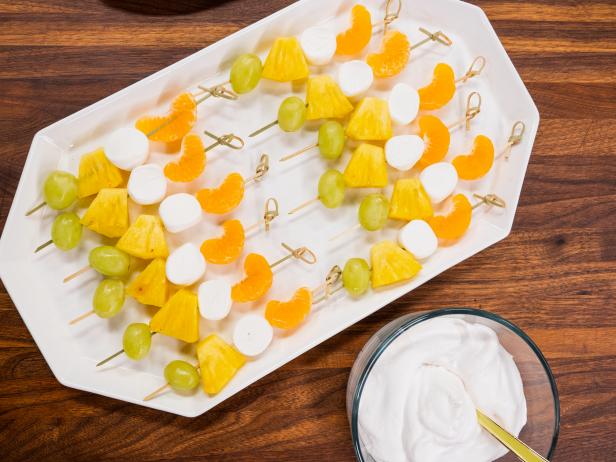 – Mandarin orange wedges
– Marshmallows, halved
– Pineapple cubes
– Green grapes
– Bamboo skewers
– Coconut whipped topping
Add a mandarin orange wedge, marshmallow half, pineapple cube and a grape to a bamboo skewer. Repeat with all skewers.
Place the coconut whipped topping in a bowl and serve as a dip alongside the skewers.